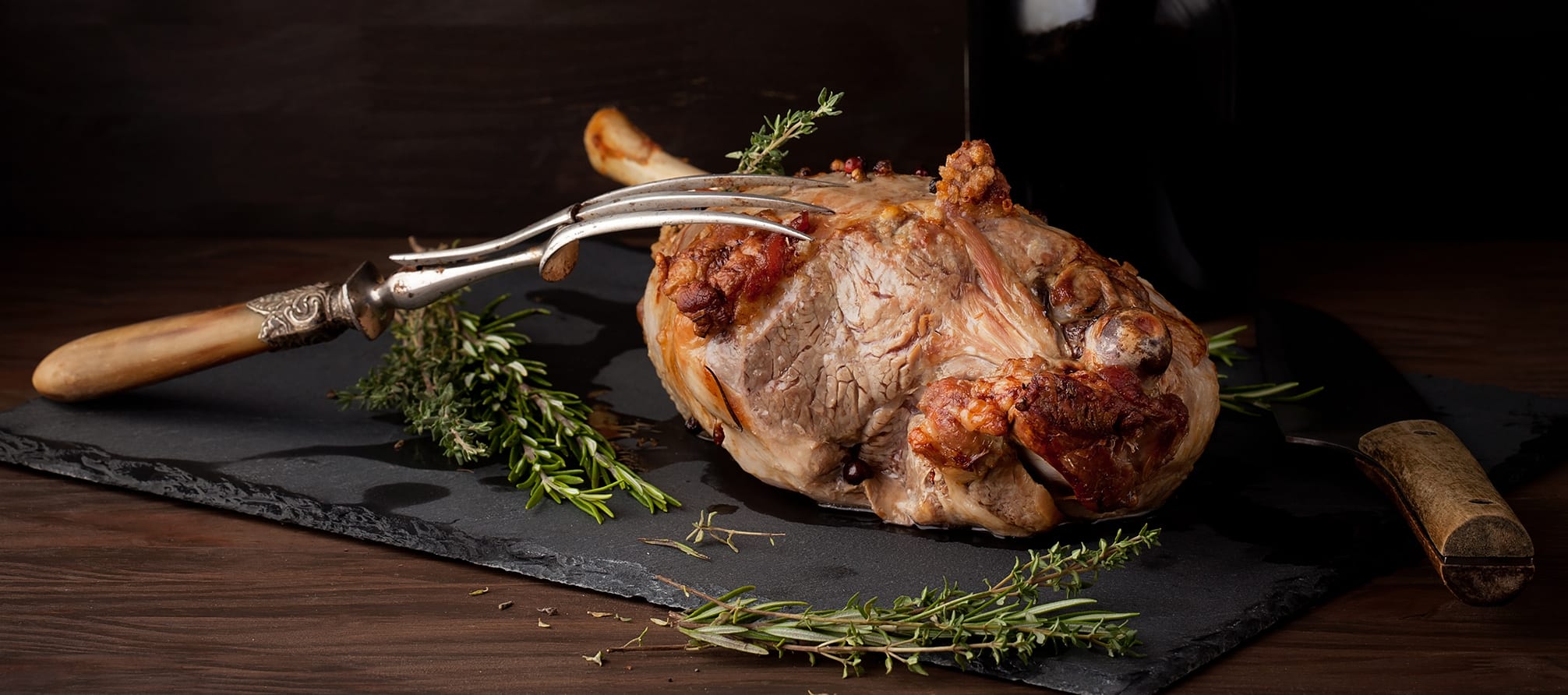 New on the menu: Dry Aged Lamb
Applying dry ageing techniques to all classes of sheepmeat has the potential to attract a price premium of up to 30 per cent and create more demand in the food sector for traditionally lesser value cuts.
New research, funded by Meat & Livestock Australia (MLA), investigating the effect of dry ageing on lamb, hogget and mutton and its potential in the food sector, found it had the same result as it did on beef with positive flavour effects and increased tenderness.
MLA Value Chain Innovation General Manager, Sean Starling, said the trial showed great potential for ensuring more sheepmeat appeared on menus and consumer plates, beyond prime lamb cuts.
"Mutton and hogget typically attracts a lower price than lamb due to age, fat content, flavour and eating quality," Mr Starling said.
"Currently, wholesale lamb sides are usually sold for roughly $9/kg whereas mutton is sold at about $6.20/kg.
"We believe dry aged sheepmeat products could sell for a price premium of between 20 to 30 per cent over wet aged lamb, achieving an average price of $7.50 to $8/kg, based on the significant positive characteristics dry ageing imparts on the flavour of the meat.
"This project showcased improvements and desirable taste and presentation for dry aged sheepmeat that were very similar to dry aged beef, by creating a different supply chain.
"We have initially estimated dry ageing only 10 per cent of the available mutton supply could conservatively deliver over $3.5 million of new value to the sheepmeat industry."
Mr Starling said the trial was driven by the sheepmeat industry identifying the need for greater value-adding and new products for sheepmeat.
"This is a great example of MLA listening to the industry and offering opportunities for growth," Mr Starling said.
"Industry asked us to look at what we could do to increase lamb's presence on dinner plates. We took an approach from beef and applied it to lamb, initially targeting lambs that fall outside of premium grid points.
"Consumer testing has revealed a willingness to pay a 30 per cent premium over wet aged lamb.
"Extending the know-how to hogget and mutton has resulted in product with increased tenderness and flavour."
Working with leading dry aged beef processors, South Australian Cattle Co, MLA investigated what humidity and time periods were needed for lambs of different fat scores and with different primal cut. The trials also examined what yields, flavour and taste profiles and concept menu designs could be developed.
Mutton, hogget and lamb with fat scores of 2 and 4 were dry aged for 35 days at the South Australian Cattle Co's state of the art dry ageing facility in the Adelaide Hills, then compared with wet aged lamb.
The meat was then taste tested at the A Hereford Beefstouw restaurant in Adelaide by a panel of food industry professionals including chefs and food writers.
"The popularity of dry aged beef on restaurant menus and in retail outlets continues to grow as consumer demand for artisan, hand crafted premium food increases," Mr Starling said.
"In the red meat industry, this consumer demand has translated into many processors, butchers and restaurants experimenting in the production of dry aged beef.
"This trial has demonstrated there's a place for dry aged sheepmeat. It is exciting to think that sheepmeat could occupy multiple locations on a menu beyond the current, typical offering as a rack, loin or shank."
This article was published by MLA – click here to view.
For more information about how you can dry age lamb, read about our Dry Ager Meat Maturing Cabinets