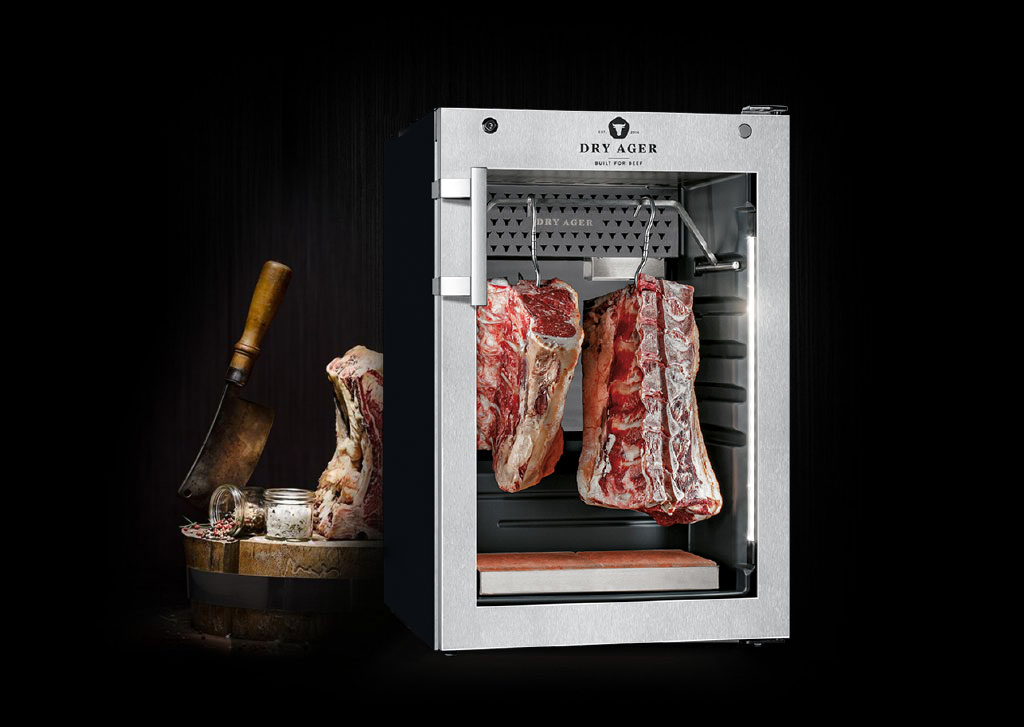 DRY AGER DX500 CABINET Premium
Maximum flexibility: The standard floor grate, including the stainless steel hangers of the DX 500 and the optionally available push-in sockets allow up to 20 kg of meat to mature in the appliance at one time. An invoice which incidentally goes up: When fully loaded the device is paid in the trade after only 2 dry aging sessions.
Our meat maturing cabinet adapts perfectly to your needs – here are some examples of the possible loading: 4 quarter backs on 1 floor rack and 1 sliding shelf or 2 half backs on 2 hangers. Also, sausage & amp; Ham can be matured with the appropriate accessories.

Inside the fridge, the meat ages on the bone at a humidity of around 85% and a temperature of 2 °C. The precise electronic control system of the DRY AGER DX500 ensures the accurate regulation of temperature, which can be set in precise 0.1 °C increments.
The humidity is also controlled accurately through the integrated HumiControl system, which can be set between 60% and 90%. This guarantees, together with the DX AirReg system, a perfect micro-climate, an ideal air-flow and continuous sterilization inside the DRY AGER – even when the outside temperature fluctuates.
To protect the contents inside the fridge from harmful UV-light, the stylish insulated stainless door incorporates a metallic tinted glass.
The DRY AGER is not only restricted to dry aging beef, but can also be used for the production of charcuterie, smallgoods, air drying cured ham, dry aging pork and lamb, maturing cheese, or simply as a stylish fridge.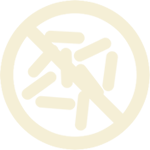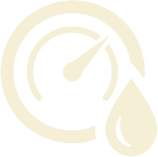 PRECISE REGULATION OF HUMIDITY
FULL ELECTRONIC TEMPERATURE CONTROL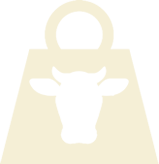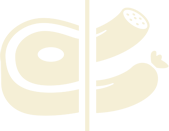 DOOR – Stainless Steel
EXTERNAL HOUSING – Satin Black
INSULATED GLASS DOOR – UV Protection – metallic tint
INTERNAL DIMENSIONS – 71.2 x 49.0 x 43.7 cm (H x W x D)
EXTERNAL DIMENSIONS – 90.5 x 60.0 x 61.0 cm (H x W x D)
INTERNAL CAPACITY/NET – 155 / 134 liters
VOLTAGE – 230 V
TEMPERATURE RANGE – electronic controller in 0.1°C increments from: 0°C to +25°C
HUMICONTROL – electronic humidity controller from 60% to 90% (no water connection or water container necessary)
DX AIRREG – optimal airflow, activated carbon filter & sterilization
LED LIGHTING DX – the light spectrum does not contain any ultraviolet radiation, the result is a minimum of heat generated and will not affect the core meat temperature.
DEFROST AUTOMATIC, AUTOMATIC CONDENSATION EVAPORATION
OPTIC AND ACUSTIC ALARM ALERT, LOCKABLE DOOR, REVERSIBLE DOOR
MAGNETIC DOOR SEAL can be integrated
MAXIMUM LOAD – 2 beef saddles, each up to 0,5 m in length OR up to 20 kg meat-cuts on the shelves inside.
Warranty 2 years + 5 years compressor