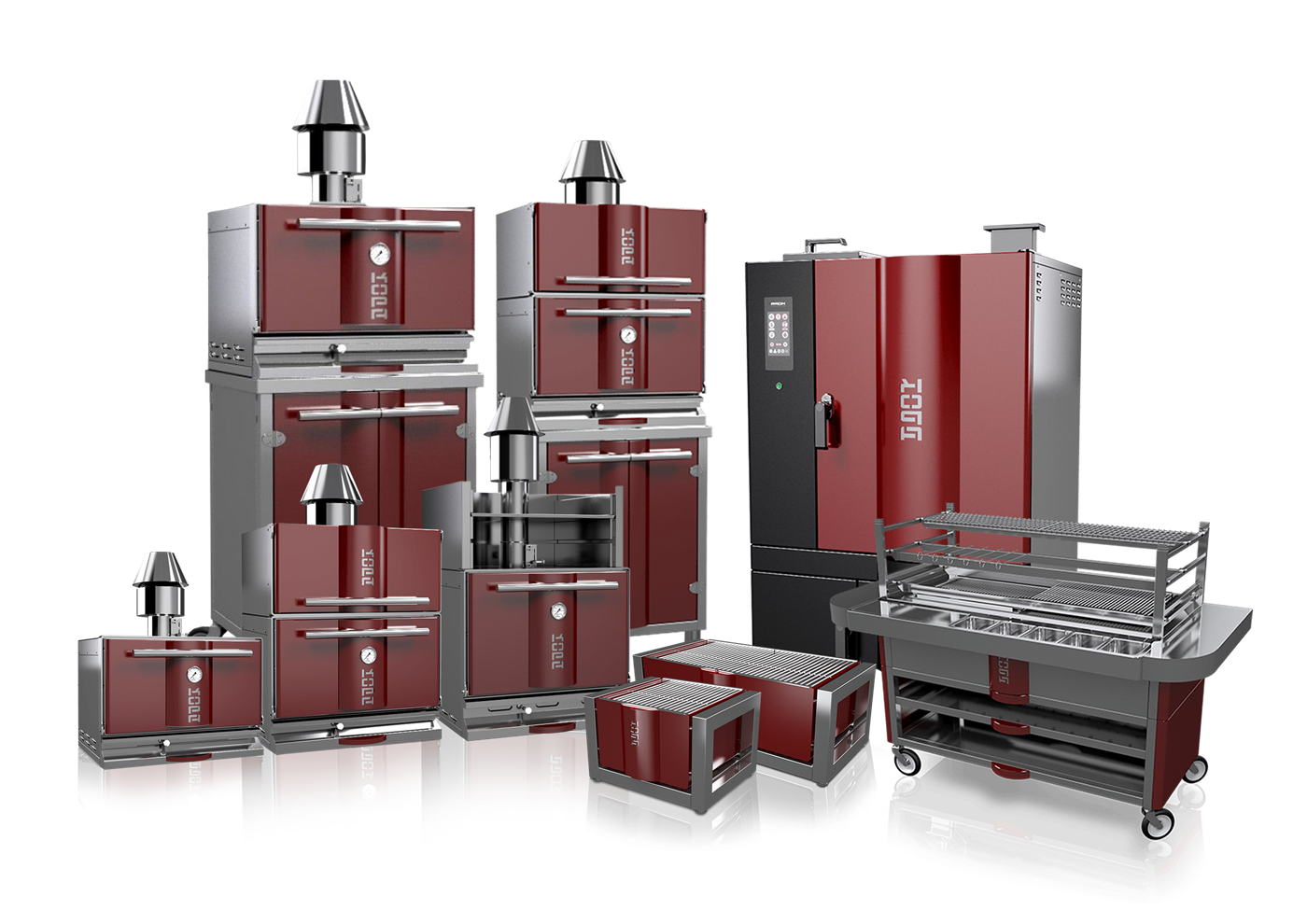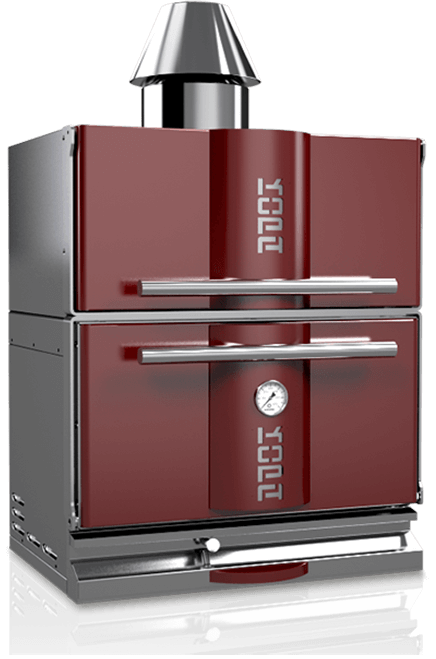 Professional grill charcoal ovens
Kopa is the perfect combination of a grill and charcoal oven. Controlled smouldering of the charcoal inside the grill charcoal oven prevents flames from breaking out, which is why the surface of the food isn't scorched, and the high-quality insulation system allows you to prepare succulent dishes quickly with a unique BBQ aroma. Our products are the end result of a highly technological process, with economical energy use and elegant design at an affordable price. We provide various optional extras to help you adapt your Kopa to adapt to your demands and combine with other high-end kitchen equipment to form the complete image of a modern kitchen.
Slow cooking charcoal oven
Traditional wood oven for the kitchen of the 21st century. Slowly cooked dishes that were till now possible to prepare only with a use of traditional wood ovens and cooking methods, can now be prepared in an oven that is hygienically suited for restaurants and is electronically controlled for the ease of use.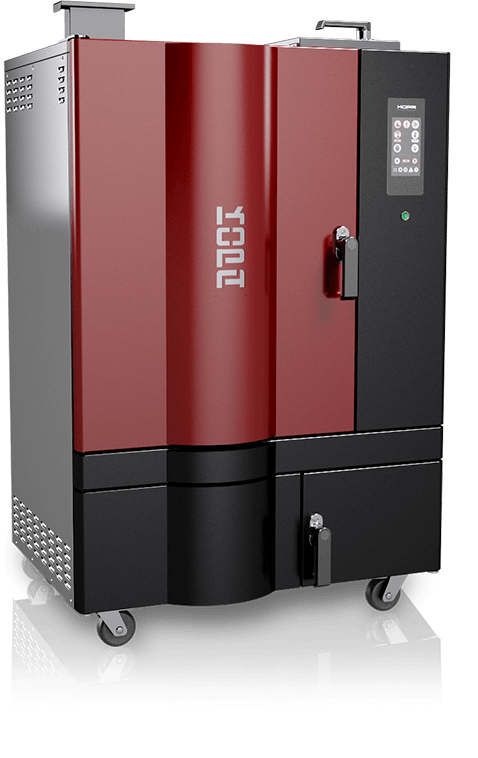 The Japanese style charcoal grill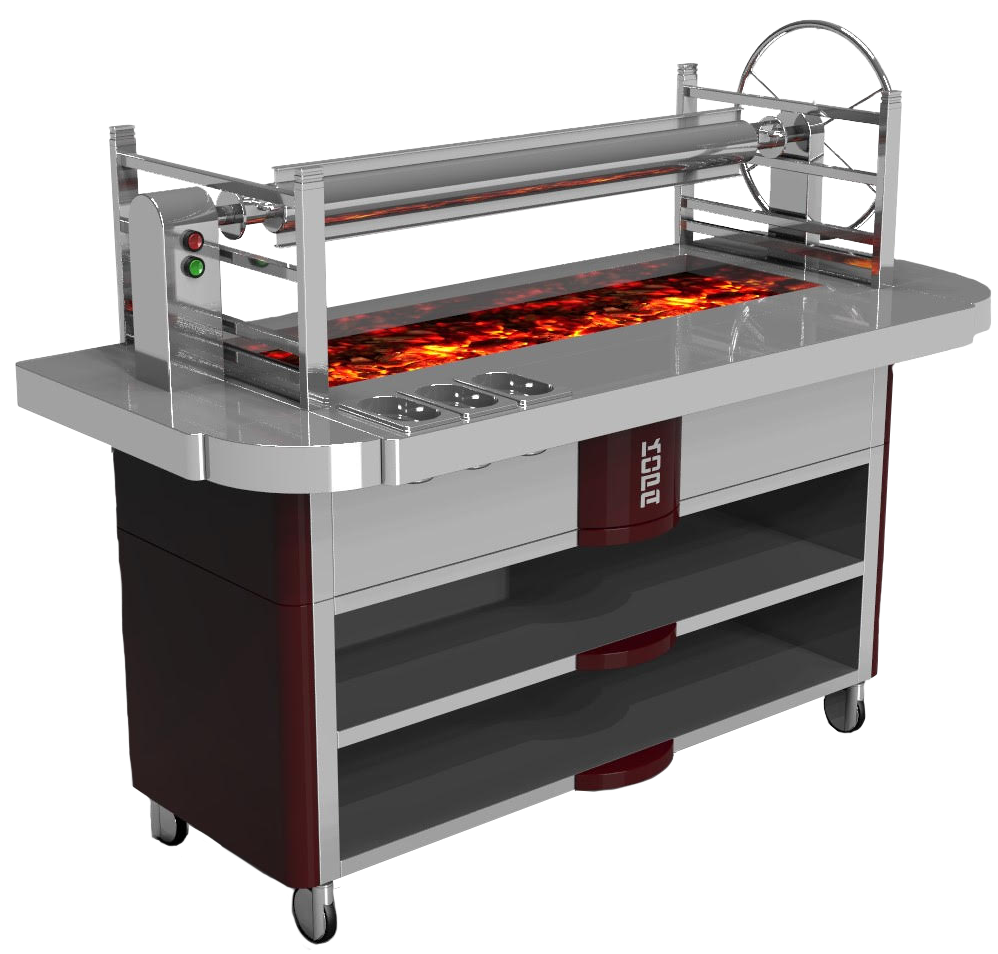 The versatility of the Robata grill makes it very suitable for all kinds of cuisines and all kinds of grilled dishes. The Layout of the Robata grill allows for many different heat zones that can be used for grilling or heating of food.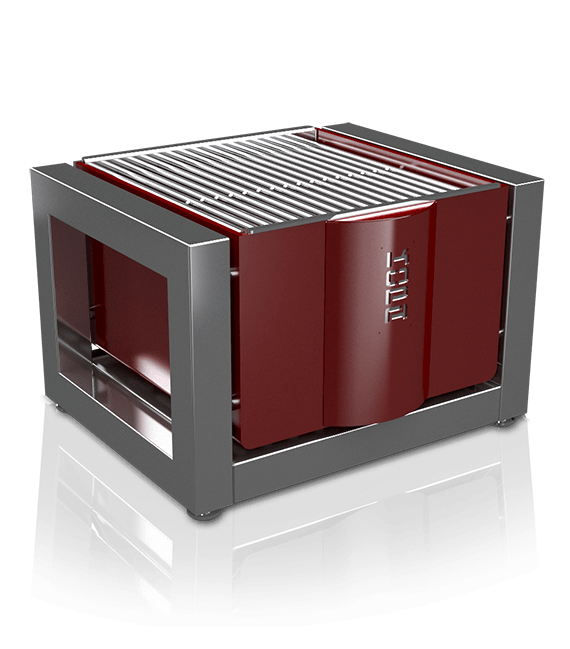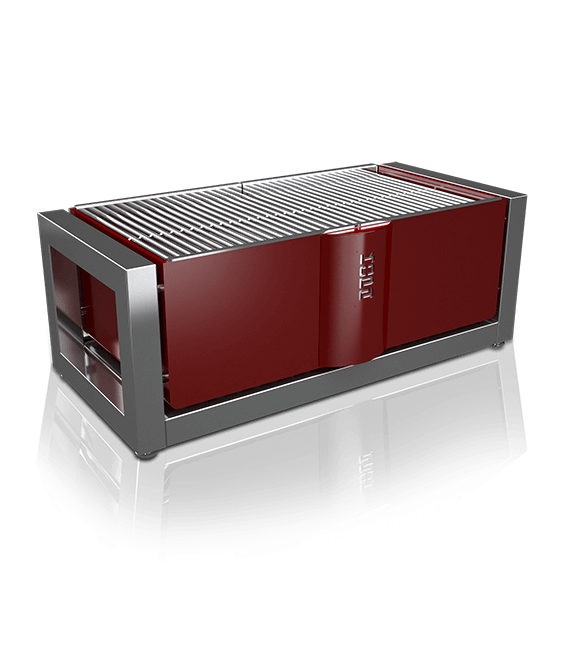 KOPA Hibachi and Yakitori grills are stylish tabletop grills intended for temporary or everyday use in a kitchen or in front of a customer. The firebox is separated from the frame so you can place them on a stainless steel table without worrying that the stainless steel is going to turn yellow beneath the grill. The firebox is built out of 5 mm steel that ensures a stable grilling temperature and a long life of the grill in a harsh kitchen environment. They can be used with a griddle or with horizontal supports for grilling of meat on skewers.
The Argentinian style charcoal grill, show maker
The design and appearance of the Kopa Parilla ensure that wherever you place it is bound to make a statement and draw the customers eyes to the action around it and increase sales of your grilled food. It is not just a grill it is a show maker and an entertainer all in one.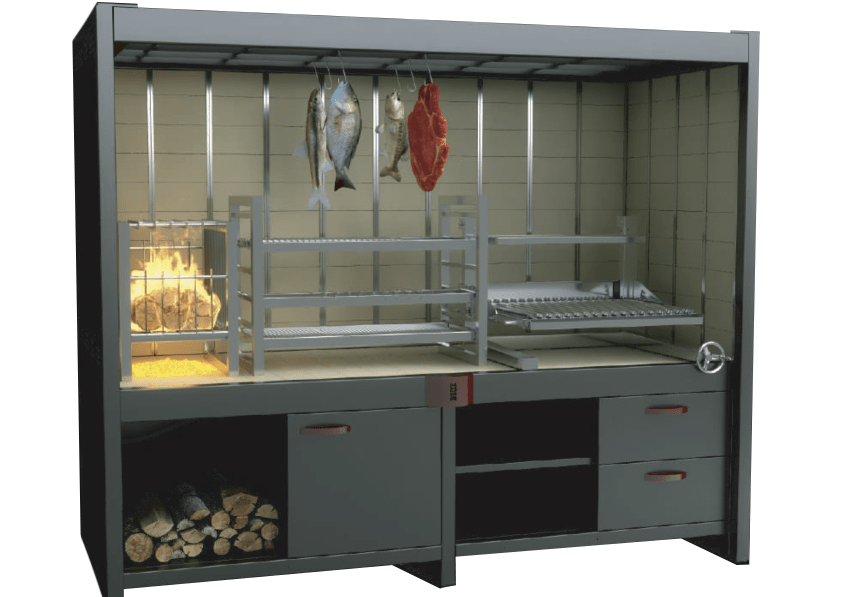 A modular grilling system based on a open fire place. Choose your on custom made fireplace and ad the appliences for grilling and cokking. All in and very high standard quality and durability. Shape it how you want it.
A Complete total solution that let you choose equipments you want. With firebricks to maintain the temperature, with brazier to prepare your charcoals. You put the idea and KOPA makes it happen!